Copper-line Alpha Optical Cable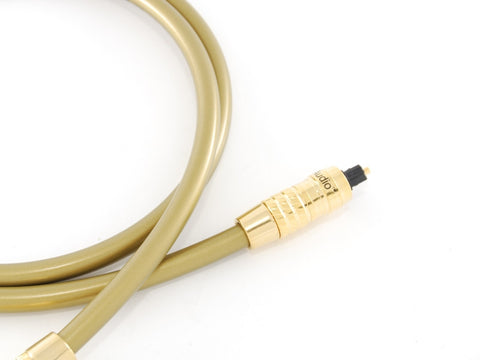 + CLICK IMAGE TO ZOOM
** LEAD TIME - 1 DAY **
INFO
Precision cut and highly polished medical-grade optical fibre; three-layer integrated protection system comprising non-reflective polyethylene shield, Kevlar fibre and soft internal PVC jacket; gold-plated die-cast plugs; precisely machined gold-plated end tips with highly polished lens.
---
Ideal solution for when a coaxial cable cannot be used. Also useful when a long run is required. Provides wide bandwidth of 125 Mbps.
---
Ideal for use between media server and DAC, PS3 and DAC / AV Receiver, Sky HD and DAC / AV Receiver, TV and DAC / AV Receiver.
---
Available lengths: 0.5m, 1m, 2m, 3m, 5m and 7m.
---
Designed in the UK
SPECS
FULL SPECIFICATIONS -
PDF
SUPPORT
INSTALLATION / CARE INSTRUCTIONS -
PDF