Copper-line Alpha Speaker Cable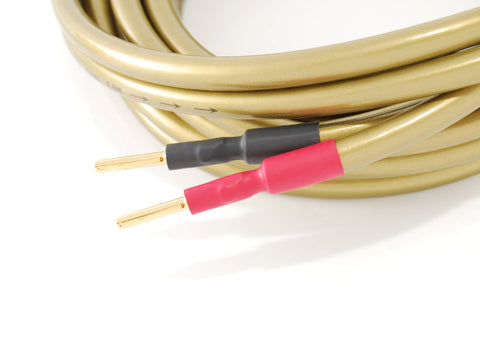 + CLICK IMAGE TO ZOOM
INFO
5N UHP-OFC (99.999%) multi-core 3mm² conductors; Floating Dielectric System - uninsulated conductors float around PE air-cores wrapped in PTFE; NEW ColdPlug (pure copper cold welded) connectors.
---
High performance copper speaker cable with exceptionally low signal loss.
---
Highly versatile and ideal for use in a wide range of systems from entry-level to mid-range. With the large gauge conductors and low signal loss it is ideal for longs run where shielding is not required.
---
Available with both banana plugs and spades. Lengths from 1m with 0.5m increments.
---
Designed and built in the UK
SPECS
FULL SPECIFICATIONS SHEET -
PDF
SUPPORT
INSTALLATION / CARE INSTRUCTIONS - PDF